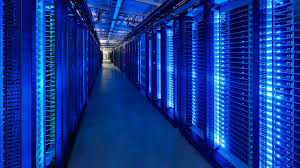 With the onset of big data, mobility, and cloud, the needs of IT are changing. Meeting the challenges requires innovative ways to respond to business needs, greater flexibility, faster technology innovations and providing greater business value.
Our consulting and managed services deliver the resources and capabilities required to assess, design, build and manage an agile, flexible IT environment.
Systems Integration LLC (SILLC) gives customers the ability to deliver IT services quickly and efficiently by providing the skills of highly qualified IT consultants and specialists with the highest degrees of professionalism. Our reliable, innovative IT professionals can help you take your business to the next level while giving you the flexibility to take on your greatest challenges without the expense, delay or inconvenience of lengthy recruiting and assessment processes.
We can support and assist your needs in a variety of different recruitment areas and specialties including:
Database Administration

Enterprise Database Architecture

Application Development

Network Administration

Network Engineering

Network Security Administration

Enterprise Storage Consolidation Solutions

Virtualization deployment solutions

Project Management

Systems Integration

Systems Testing

Strategic, Tactical and IT Operations

Planning and Delivery

Systems Stabilization and SLA Assistance

Business System Analysts

ERP Functional and Technical Analysts

Value-Added Reselling of COTS Products